Wyoming East High School New Student Enrollment!💚🖤💚🖤 #InformWyCoSchools

The Wyoming County Career and Technical Center would like to thank the Practical Nursing class and last years Nail Tech students for doing student nails at todays Back to School Bash! Your hard work was greatly appreciated!❤️‍🩹💅👏🏼 #ShowcaseWyCoSchools #PublicSchoolProudWV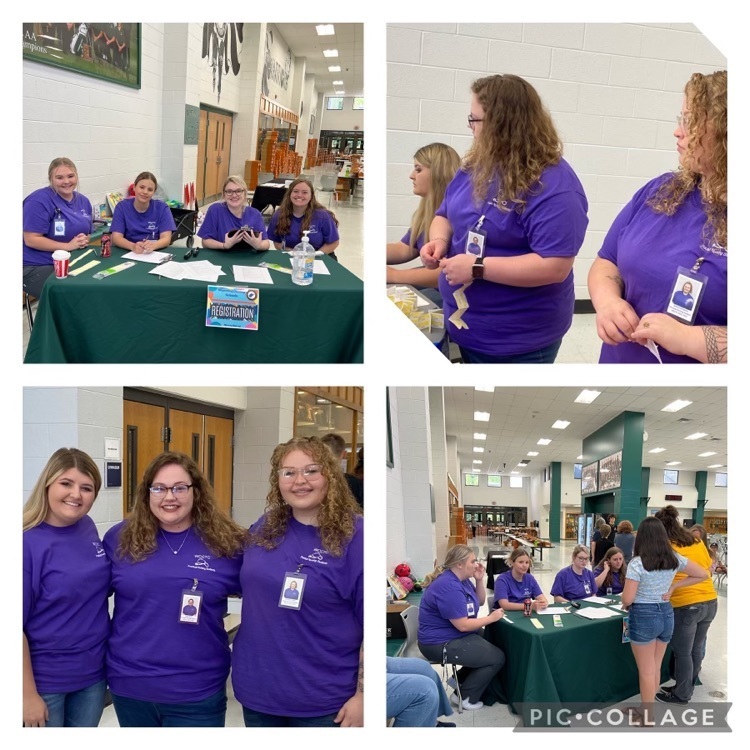 ‼️Pineville Middle School‼️ #InformWyCoSchools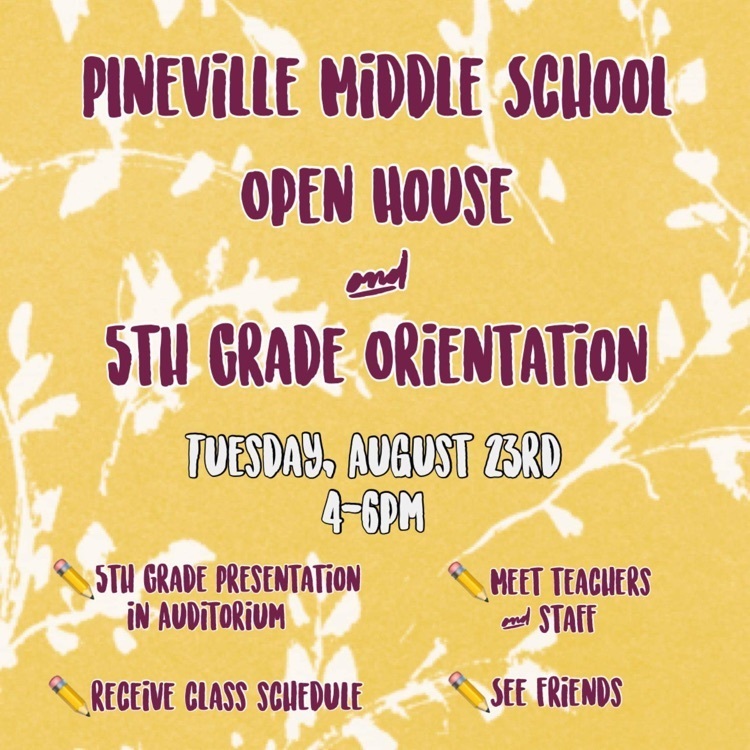 Wyoming County Science teachers began their professional development today.🥼🔬🧬 #ShowcaseWyCoSchools #PublicSchoolProudWV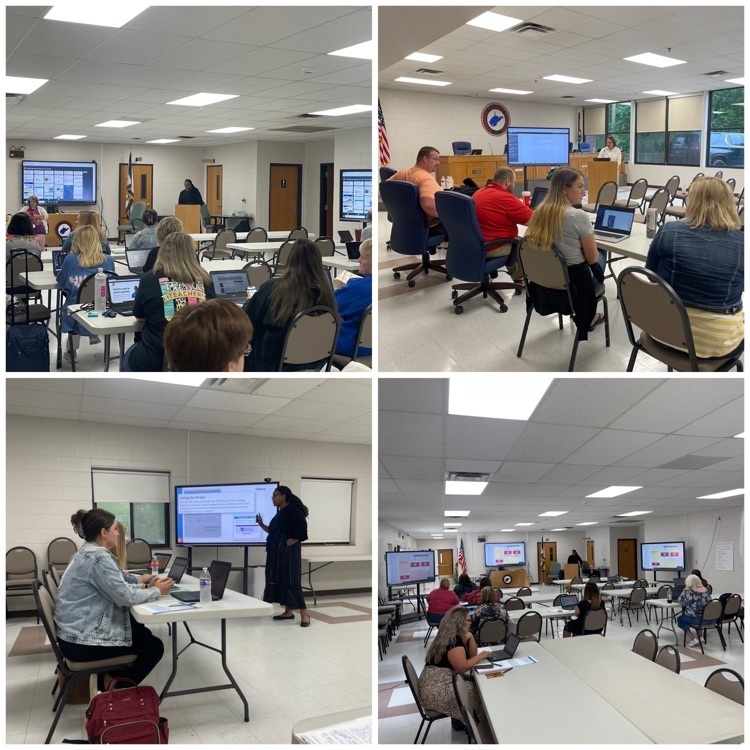 Attention all employees: ❗️❗️❗️❗️❗️❗️❗️❗️❗️❗️❗️❗️ Opening Day is coming! We are excited for the experiences this day will bring! Please see the flyer below to note the schedule of events as well as options for purchasing breakfast and lunch. You will want to have cash on hand if you plan to eat on site at Wyoming East as some choices are cash only. Coffee and soda will also be available for cash-only purchase of $1. Please check your school email to complete the form to preorder certain items as they are available only while supplies last. Fundraisers for breakfast and lunch need to have a count beforehand. To accommodate this need, we are requesting the Form to be completed by August 15 at 4pm. It's going to be a GREAT day!!😃🍎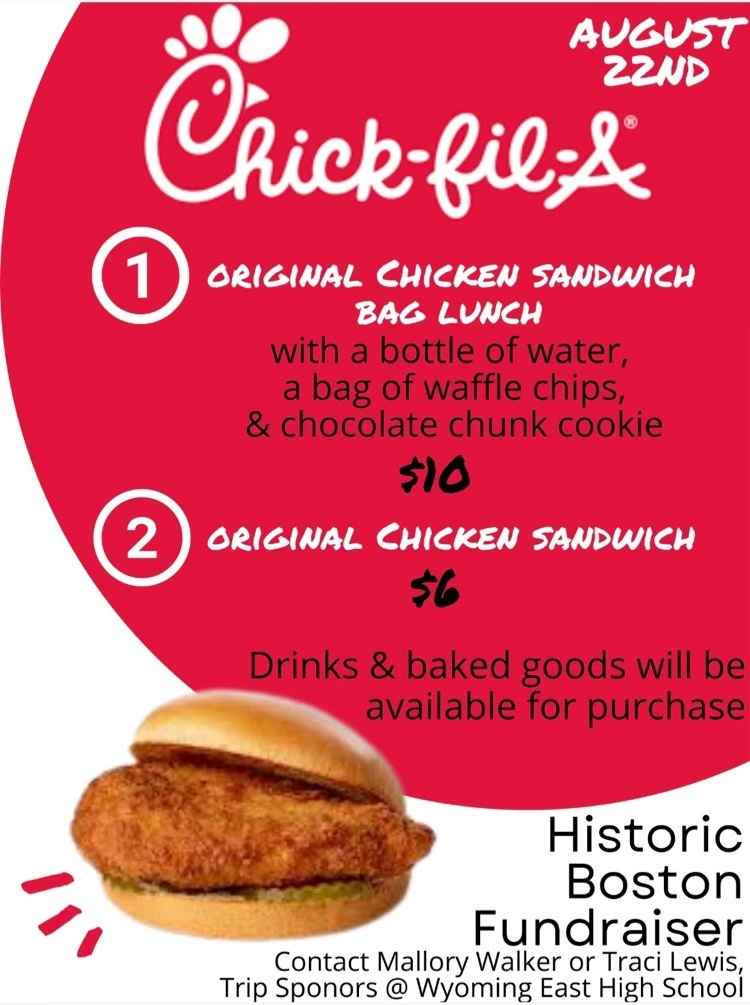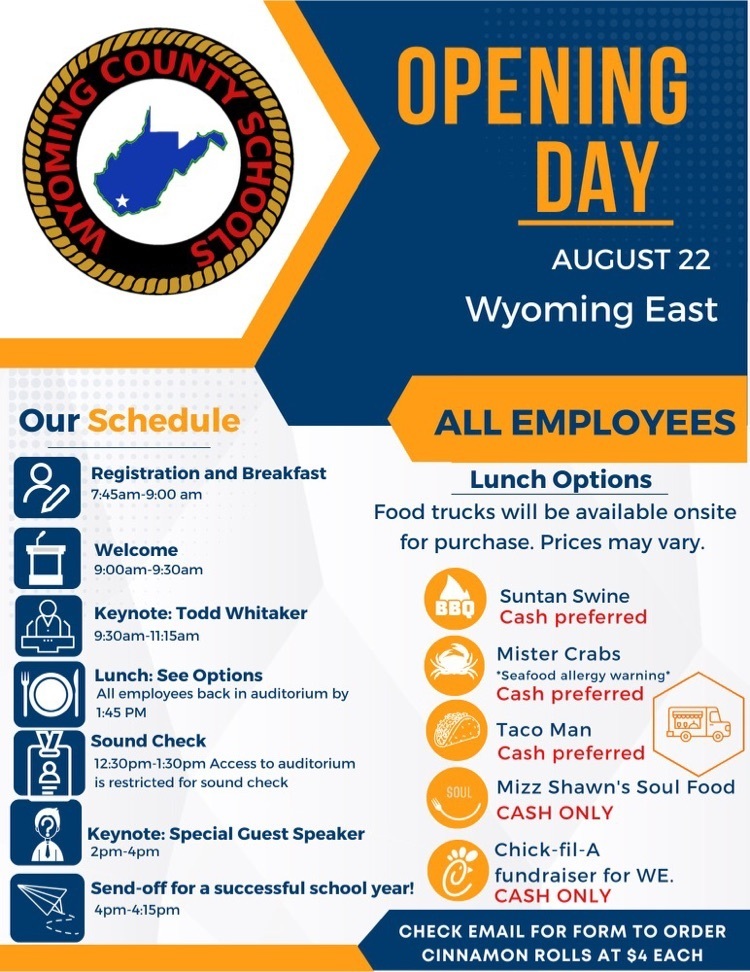 The Practical Nursing class at the Wyoming County Career and Technical Center have learned about input and output functions of kidneys and bowels yesterday and today.🩺❤️‍🩹 #ShowcaseWyCoSchools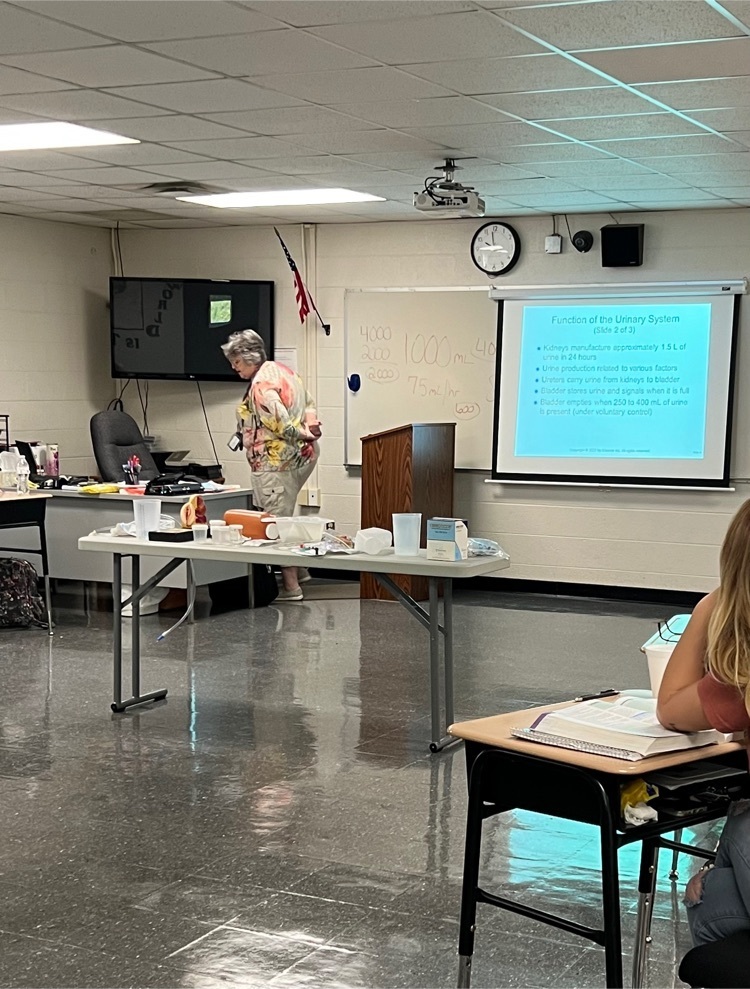 ❗️ATTENTION Wyoming County Employees❗️ Please take some time today to check your emails!! If you need help with getting into your email please call LeAnn Biggs at 304-732-6262 extension 1131😃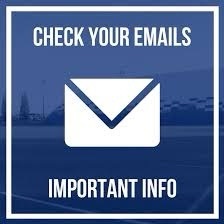 WCS career exploration teachers in grades 6-8 participated in a Major Clarity training today.🍎 #ShowcaseWyCoSchools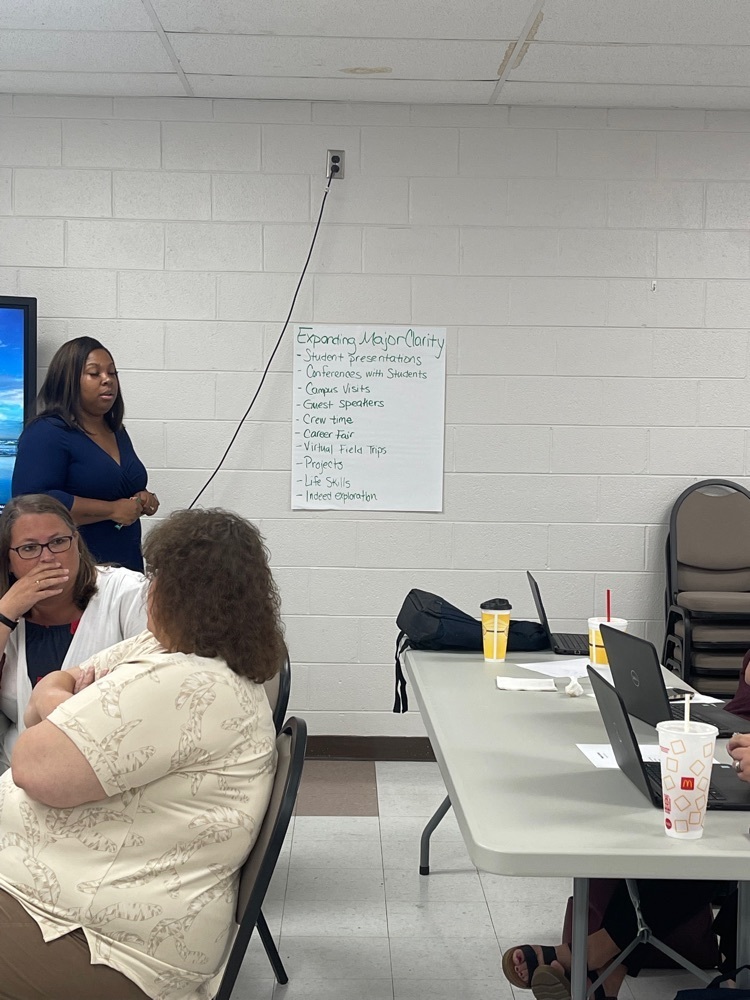 Wyoming County Schools continues to implement facilities and safety updates this summer.☀️ Each school will be receiving front entry door safety upgrades.🚪 The Oceana Middle project has been completed. Wyoming County Schools PROUD.♥️🖤 #ShowcaseWyCoSchools #PublicSchoolProudWV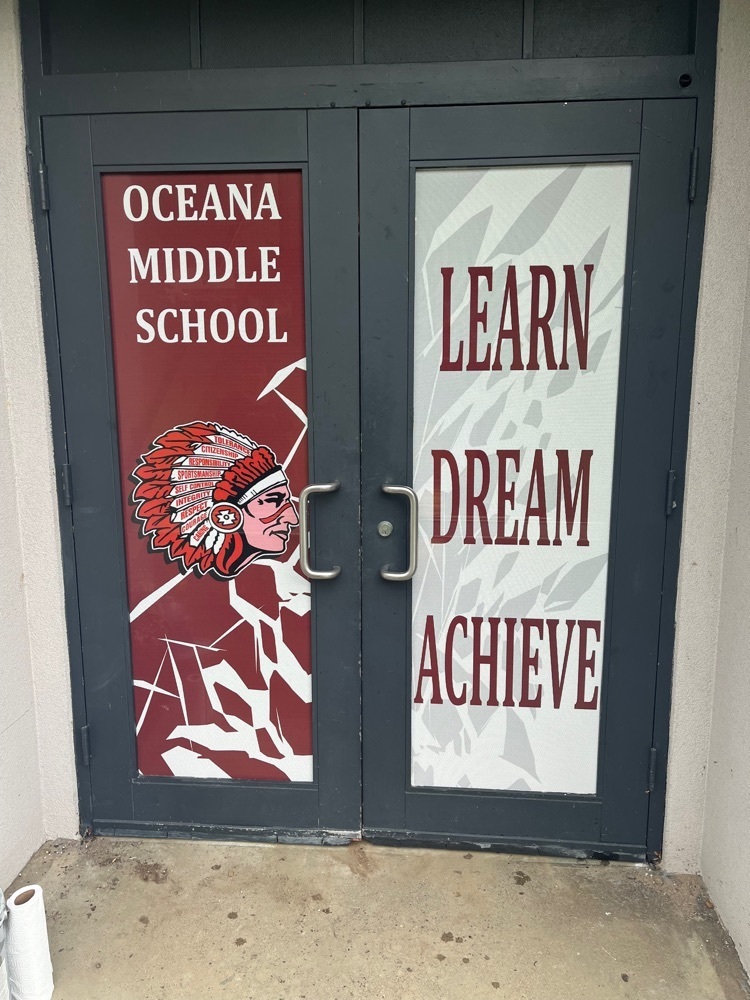 Wyoming County Schools continues to implement facilities and safety updates this summer.☀️ Each school will be receiving front entry door safety upgrades.🚪 The Wyoming County Career and Technical Center project has been completed. Wyoming County Schools PROUD.💙💜 #ShowcaseWyCoSchools #PublicSchoolProudWV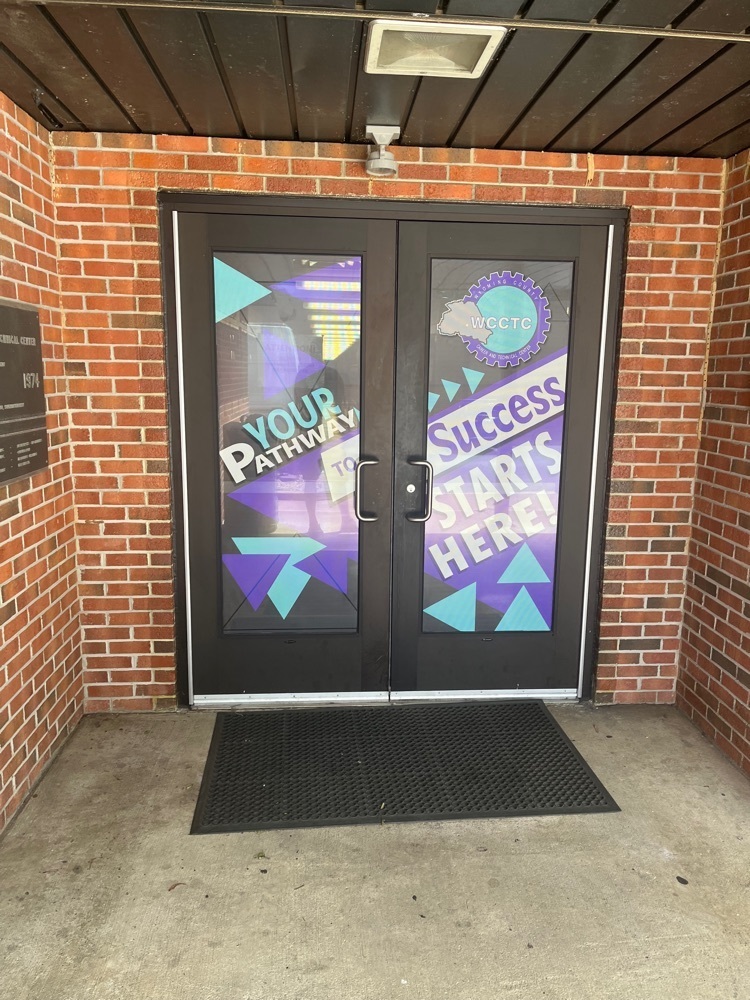 Wyoming County Schools continues to implement facilities and safety updates this summer.☀️ Each school will be receiving front entry door safety upgrades.🚪 The Wyoming East High School project has been completed. Wyoming County Schools PROUD.💚🖤 #ShowcaseWyCoSchools #PublicSchoolProudWV

#ShowcaseWyCoSchools #PublicSchoolProudWV #MES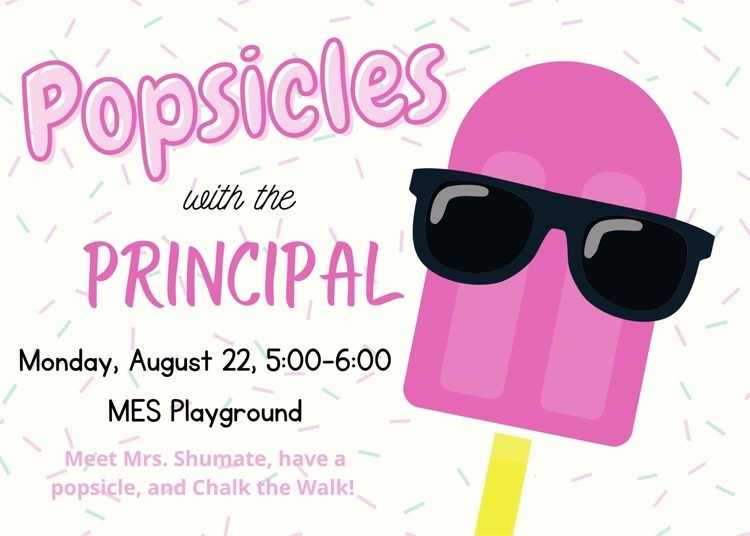 ‼️ATTENTION‼️ Any teacher who is NEW to Secret Stories or new to the positions of K-2 classrooms, Title 1 (K-2 only), or SE (K-2 only) is invited to attend a training on August 15, 1-4pm. Please check your email or ask your principal for the link to register to attend. Contact Amy Mitchell with any questions.

Westside High School  Counseling Department will be having New Student Open Enrollment on Thursday, August 18, 2022 from 9-2:00 p.m.  To schedule an appointment, please contact Mrs. Kim Queen, Counselor at
kqueen@k12.wv.us
. Please see below for required documents to bring to enroll. 🖤❤️💙🤍

Wyoming County Title I Teachers participated in an Effective Interventions Workshop provided by Education System Solutions today.👏🏼🍎 #ShowcaseWyCoSchools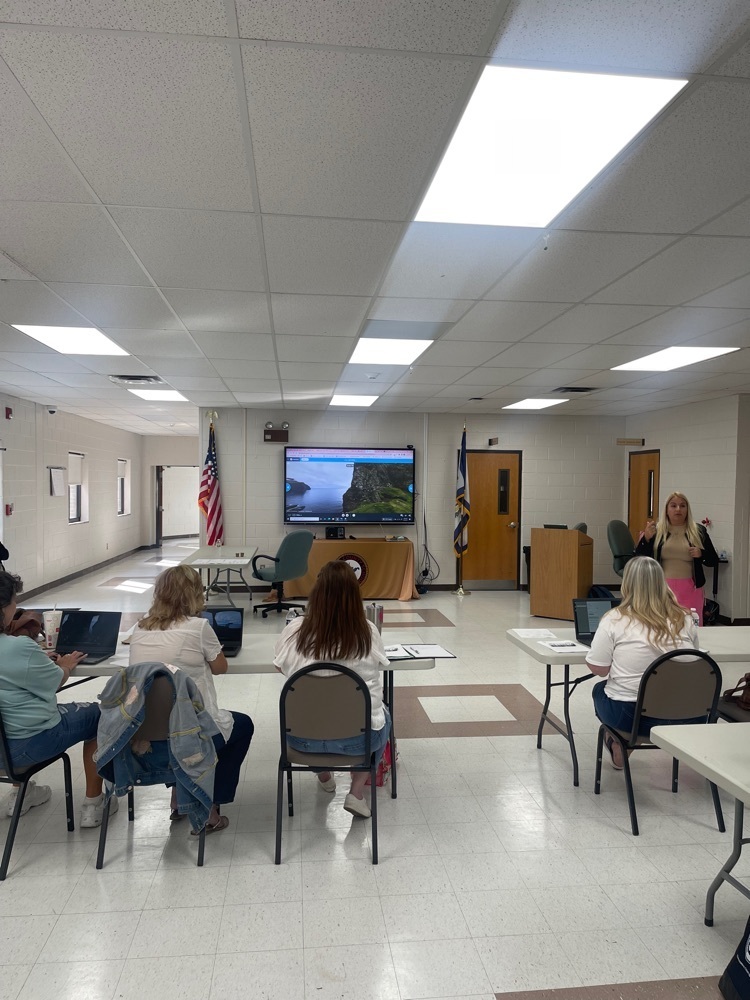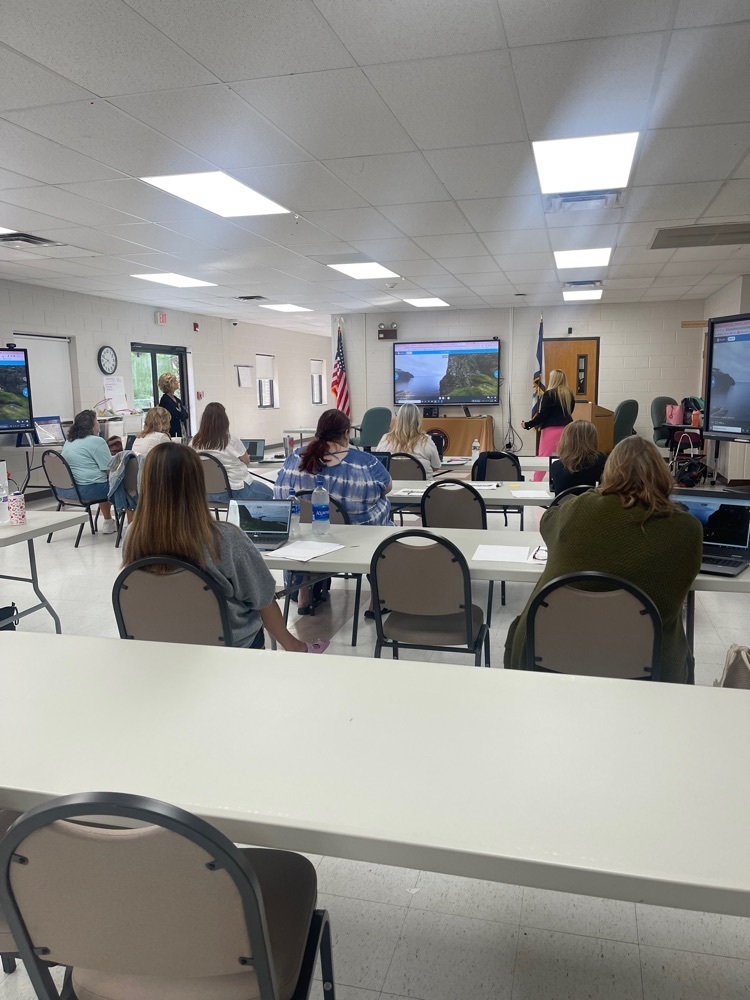 ‼️REMINDER‼️ Career Explorations Teachers, Wyoming County Schools will be offering a refresher training for Major Clarity on August 10, 2022. Please see the attached image for more details.🍎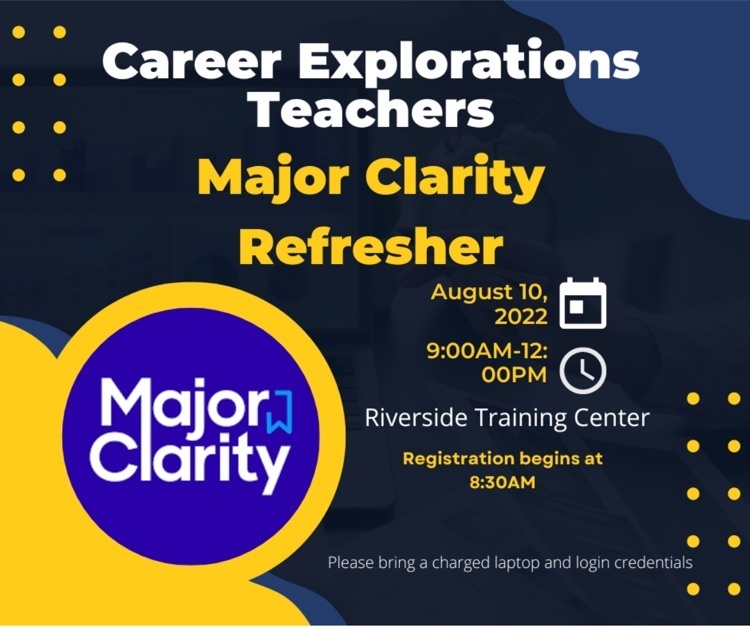 Middle and Secondary Math teachers participated in a professional development presented by Education System Solutions. WCS is gearing up for an exciting year! ❤️🍎 #ShowcaseWyCoSchools #PublicSchoolProudWV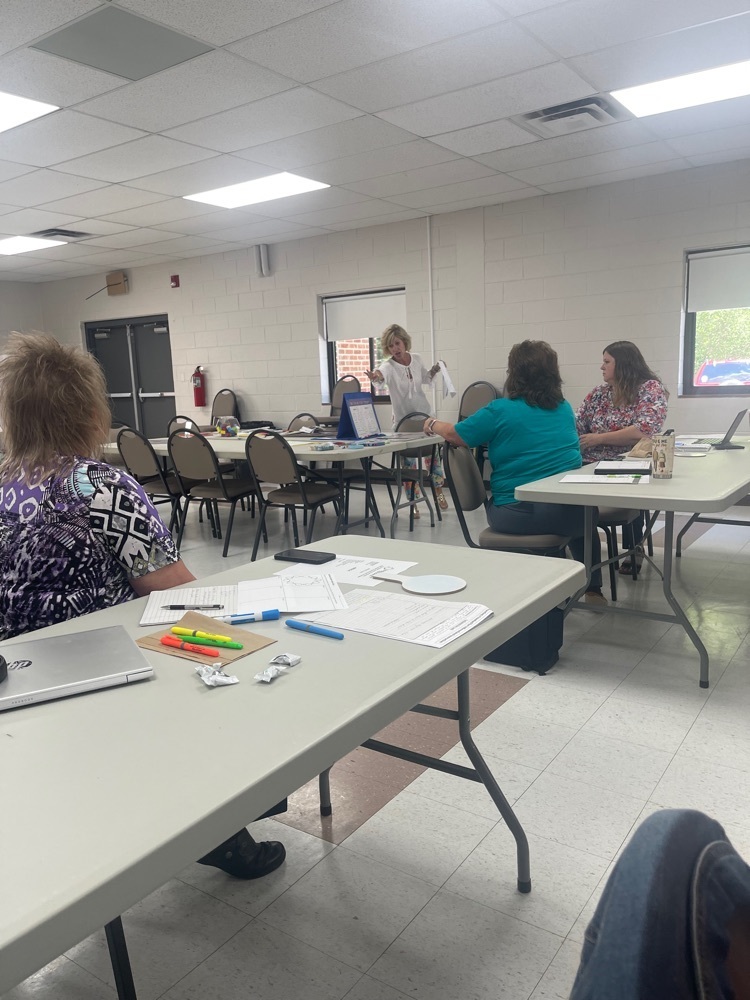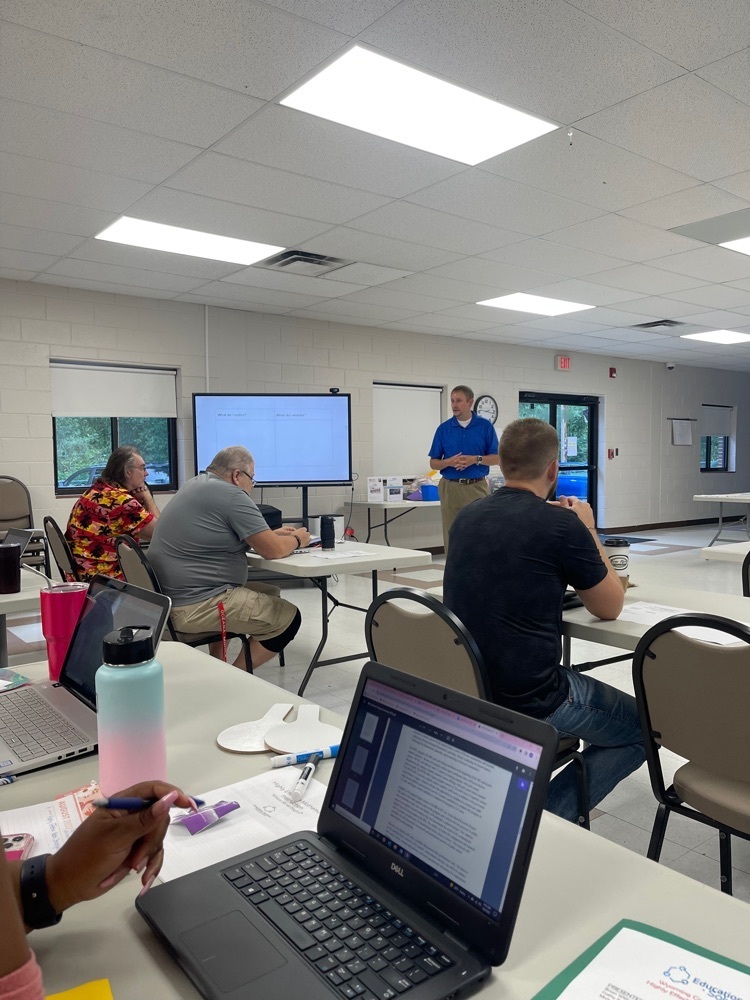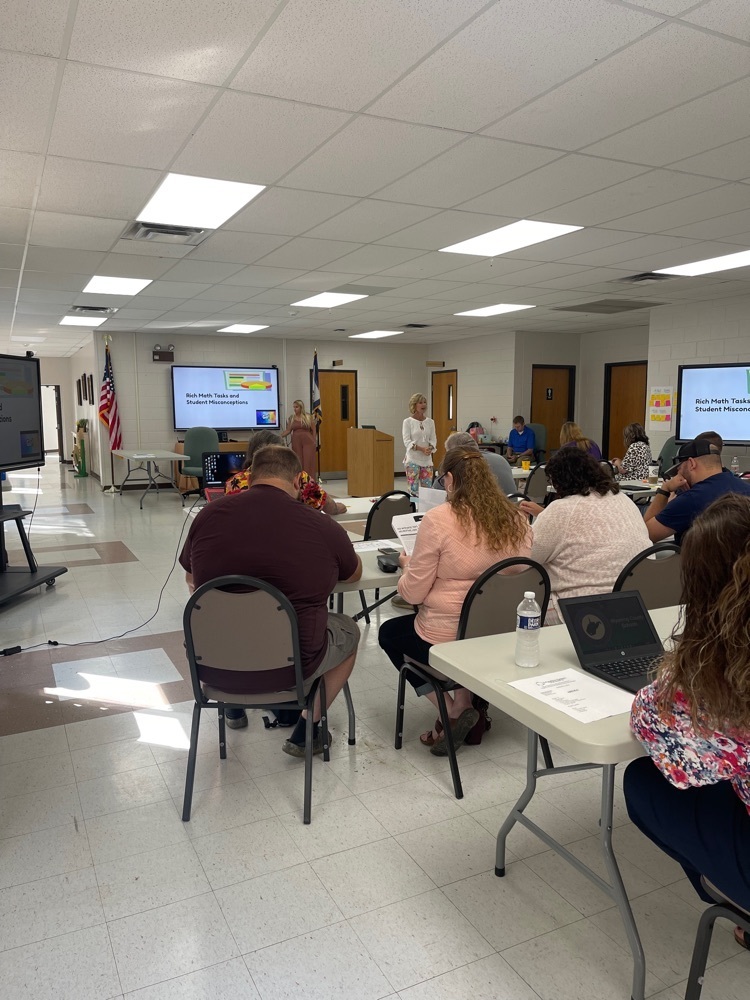 Supper and Snack!🍽🍕🍎 Wyoming County Schools is proud to announce a new food service for our children. In addition to our traditional after-school snack, we will be offering a FREE after-school supper for those students staying for after-school tutoring, homework help and enrichment activities! This supper is being offered through the Child and Adult Care Food Program (CACFP) and has the same meal pattern as our summer meals. If you have any questions, please contact Rhonda Thomas, Director of Child Nutrition and General Wellness Programs at (304) 732-6262."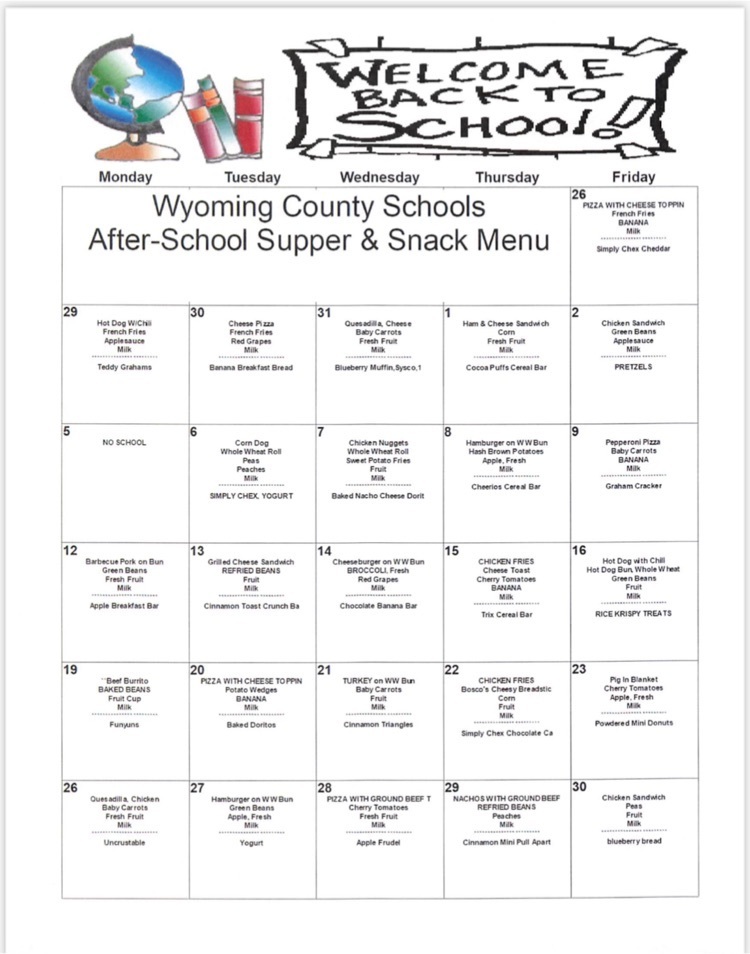 The Wyoming County Career and Technical Center would like. Congratulate Lora Acord, 2022 graduate of the Practical Nursing program at the WCCTC, for being hired as a Licensed Practical Nurse at Family Healthcare in Man! Congratulations, Lora!👏🏼🩺 #ShowcaseWyCoSchools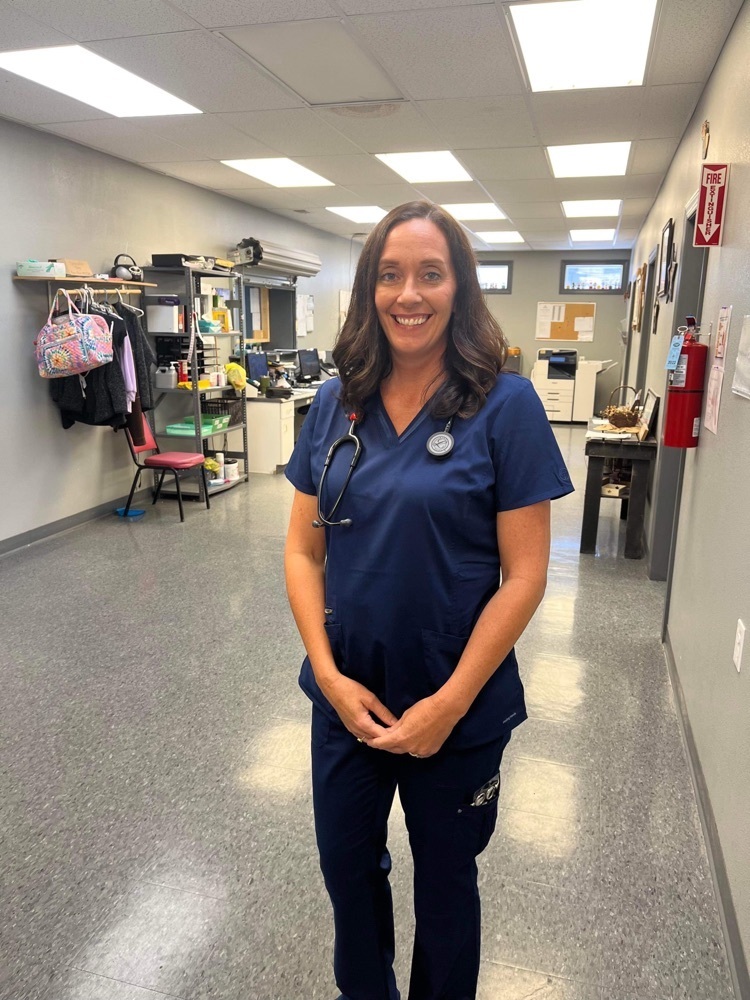 School is just around the corner and there are a few changes to our menus this year. All schools will be serving a main line and a fast line, so our students will have choices! The main line items will be homemade with the exception of emergencies and supply chain issues. Please be patient when we change the menu as we are dealing with supply chain issues which are ongoing. The USDA has pulled all waivers so we will be operating as normally as possible. It is our pleasure to serve the students of Wyoming County.🍕🍽🥗🥪🍎🍌 #ShowcaseWyCoSchools